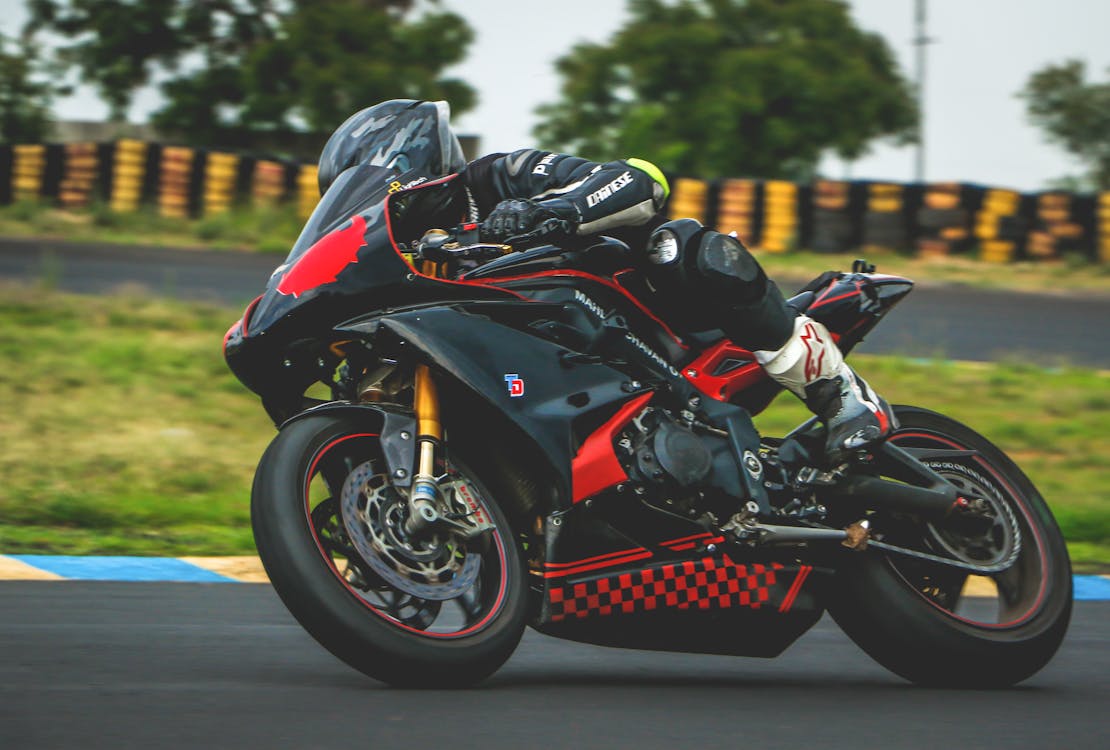 Staying safe and street legal is at the top of your list of priorities as a biker. However, it's not always one of your budget's top concerns. Unfortunately, being unable to afford a helmet doesn't serve as a viable defense for breaking the law, and being caught in a state with strict helmet laws without one could result in hefty fines. The key to staying safe on a budget is finding the best motorcycle helmets for beginnings and investing in one. These are designed with basic safety and legality in mind, offering you everything you really need on the road without destroying your budget.
Each of these helmets is great in terms of quality and coverage and cost less than $300 USD – a steal compared to some of the more "advanced" options out there. Better yet, they get the job done without sacrificing quality in order to lower price.
1. Bell Moto-9
This is a leading example of a full-face motorcycle helmets, the most common type of motorcycle helmet out there. Like others in this category, the Bell Moto-9 is designed to be aerodynamic while offering riders full coverage for a wide variety of situations. This particular helmet sets itself apart from the rest with a composite tri-matrix shell that maximizes protection while remaining lightweight and a cheek pad system that keeps wearers comfortable throughout their entire drive.
2. Shoei RF-1200
Another full-face option, this helmet is the culmination of over 60 years of experience. Shoei is a brand known for both quality and innovation, and they've brought their best to the forefront with this sleek helmet design. The RF-1200 focuses heavily on safety and has both DOT and SNELL certifications. This is a highly aerodynamic helmet and features a cool, comfortable lining.
3. Bell Pit Boss
This impressive Bell creation is a unique, simple half-helmet that focuses on the bare basics. It offers less coverage than some full-face option but offers a better, more personalized fit overall. It features a Speed Dial Fit System from Bell, which allows a personal adjustment of the fit and tension to prevent the helmet from moving around while you're on the move. The helmet meets DOT standards and has a removable visor.
4. Icon Variant
The Variant is a completely original creation by Icon, designed from the first fibers to the final finish to offer unparalleled safety for new riders. This is a full-face helmet that features enhanced peripheral vision, giving better sightlines than comparable helmets on the market. The visor peak above features a number of slits that allow the helmet to remain as aerodynamic as possible even at high speeds. A breath box and an assortment of face shields keep divers weather-ready in this effective helmet.
5. HJC SY-Max III Modular Helmet
Like other custom motorcycle parts, this helmet is designed to be whatever rider need it to be. It's base design is that of a full-face helmet, but the magic lies in the mods that riders elect to add. This iteration of the Sy-Max line emphasizes comfort, reduces wind noise and makes use of intercom systems easier. When it comes to modular helmets, this is the most affordable option out there.
Having a reliable helmet is important, and there's no reason you should break the bank to get your hands on one. Each of these helmets is under $300 and offer all the safety and comfort you need on the road. Get yours and add it to your gear collection today.